Christie Anderson
Artistic Director and Conductor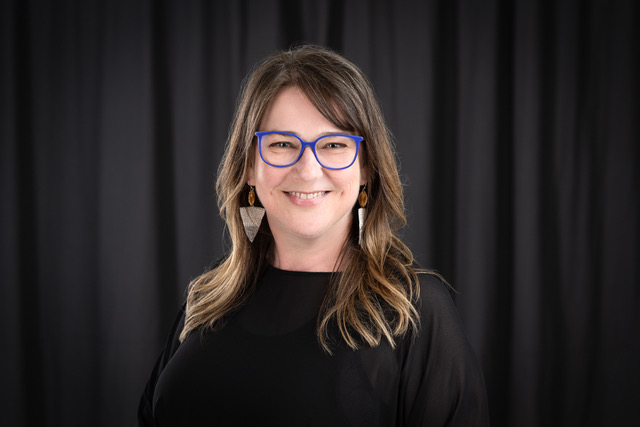 A singer and award-winning conductor, Christie Anderson became the Artistic Director and Conductor of Adelaide Chamber Singers in 2022 – a choir that has been her home and heart for many years. Additionally, Christie has been Artistic Director of the youth choir school Young Adelaide Voices since 2010. She has sung, conducted and presented numerous times on the national and international stage.
In 2021, Christie and Aurora Vocal Ensemble won a National Indigenous Music Award for their recording of The Djari Project with Galpu songman, Mr Gurruwiwi, and Netanela Mizrahi. At the 2022 Adelaide Festival, Christie was Musical Director and Conductor of the award-winning production, Watershed: The Death of Dr Duncan, with ACS, composer Joe Twist, director Neil Armfield AM, and librettists Alana Valentine and Christos Tsiolkas.
In 2023, Christie has been Chorus Master of Messa da Requiem with Zurich Ballet (Adelaide Festival), conducted Aurora's solo debut at WOMADelaide, and ACS' first Dark Mofo performance.
In 2024, in addition to the stunning ACS concert program, Christie will work with and conduct the Dortmund Women's Chorus for performances of The Pulse at the Ruhrspielfest in Germany, and tour to the south of France for two choral festivals with Young Adelaide Voices. She is guest Artistic Director of The Song Company for their September 2024 season.
Dr Carl Crossin OAM
Founder and Conductor Emeritus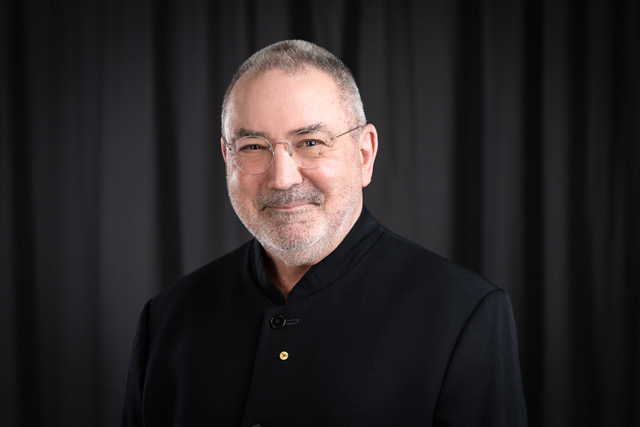 Dr Carl Crossin OAM – conductor, educator and composer – is widely respected as one Australia's leading choral conductors. In a career spanning almost 50 years, Carl has worked with choirs professionally and at all levels of music education. He is currently Associate Professor of Music at the Elder Conservatorium of Music where he has served in a variety of leadership positions, including as Director of the Conservatorium between 2009 and 2014.
Carl is Founder and Conductor Emeritus of Adelaide Chamber Singers and, following 36 years of service and leadership, stepped down from his position as Artistic Director and Conductor at the end of 2021. He is thoroughly enjoying his new role with ACS' Rising Voices.
Carl's guest conducting appearances include a number of Australia's leading choirs including: Sydney Philharmonia, Melbourne Chorale, Sydney Chamber Choir, Brisbane Chamber Choir, The Giovanni Consort (Perth) and Luminescence Chamber Singers (Canberra). Carl has worked with the National Youth Choir of Australia on many occasions since 1998 and was Artistic Director of the choir between 2008 and 2014. Carl has also been Co-Conductor of the nationally auditioned youth choir Gondwana Chorale since 2011. With his various choirs, he has toured Britain, France, Poland, Germany, Estonia, Latvia, Lithuania, Singapore, Japan, New Zealand, Canada and the USA. He has also been a guest teacher, presenter and adjudicator at festivals, masterclasses, symposia and competitions throughout Australia and internationally.
As a composer, Carl has thus far written almost exclusively for voices, and his compositions and arrangements are increasingly in demand within Australia and internationally.
In 2007, Carl was awarded the Medal of the Order of Australia (OAM) for his services to music. In 2021, he was inducted into the South Australian Music Hall of Fame, and in 2022 was awarded the degree of Doctor of Music by the University of Adelaide.