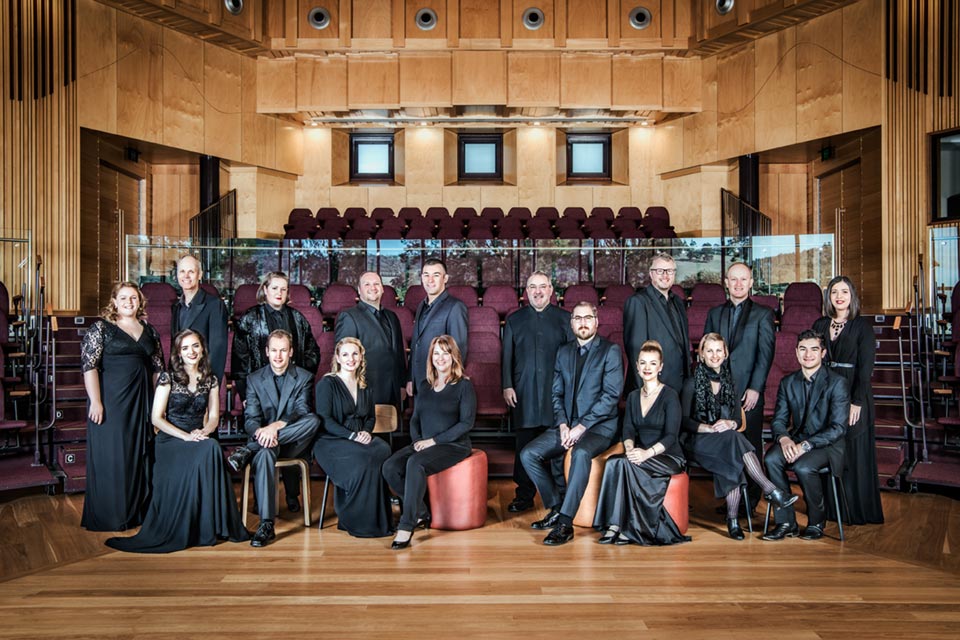 Formed in 1985 by its Artistic Director and Conductor Carl Crossin, Adelaide Chamber Singers is widely respected as one of Australia's leading chamber choirs.
In its own South Australian-based annual subscription concert series, ACS has performed a wide variety of music including in more recent years Arvo Pärt's Passio and Miserere, Rachmaninov Vespers, Bach's Johannes Passion, Monteverdi's Sestina and Lamento d'Arianna, and madrigal comedies by Orazzio Vecchi and Adriano Banchieri. ACS has also established a highly successful relationship with both the Adelaide Festival and the Adelaide Symphony Orchestra and has taken part in world première performances and recordings of major Australian works as diverse as Jonathan Mills'Sandakan Threnody, Ross Edwards' Symphony No. 4 "Star Chant", and Peter Sculthorpe's Requiem for didgeridoo, chorus and orchestra.
ACS has toured Australia on several occasions and has performed in major Australian festivals including the Adelaide, Melbourne and Perth International Festivals, and at some of Australia's leading regional festivals, including the Musica Viva Huntington Estate Festival, the Port Fairy Spring Music Festival, the Coriole Festival, the Coonawarra Festival and the Bundaleer Festival.
Adelaide Chamber Singers' international tours include Britain, Canada, Norway, Japan, Singapore and the United States. ACS performed at the 1996 Annual Convention of the Association of British Choral Directors in Oxford and at the 1999 Norfolk and Norwich Festival. ACS has also performed as Australia's representative at the 6th World Symposium on Choral Music in the USA in 2002 and at the inaugural Asia Pacific Symposium on Choral Music in Singapore in 2001. In July 2013 ACS won multiple awards at the Musica Sacra a Roma including best overall choir and was awarded "Choir of the World at Llangollen 2013" at the International Musical Eisteddfod in Llangollen, Wales. ACS previously won the "Choir of the World at Kathaumixw 2006" at the International Choral Kathaumixw in Canada.
ACS made its film debut in 2003 in Paul Cox's "Human Touch", received a Gramophone Magazine commendation in 2007 for it's part in the debut recording of Peter Sculthorpe's Requiem, and shared an award with the Adelaide Symphony Orchestra from the Australian Music Centre in 2008 for "Best Choral/Orchestral Recording" for Ross Edwards' Symphony No. 4 "Star Chant".
In 2011, ACS was awarded one of South Australia's premier Arts awards – the 2011 Ruby Award for "sustained contribution by an organisation".
Meet the Adelaide Chamber Singers
Find out what Adelaide Chamber Singers is and does, how it all began, what it sounds like and some of its major achievements. This video was created by Closer Productions for ACS in mid 2014.