Single Ticket Prices
ACS Programs 1, 2 & 3
Adult $51
Concession $43
3 Concert Package
Purchase ACS Programs 1, 2 & 3 together for a discounted price
Adult $132
Concession $108
Program 2.

Behold the Wonder
Saturday
1 July
Art Gallery of South Australia
Adelaide, 7.00pm

SOLD OUT
Sunday
2 July
UKARIA Cultural Centre
Mt Barker Summit, 2.30pm

SOLD OUT
"Glance at the sun. See the moon and the stars. Gaze at the beauty of the earth's greening. Now think." (Hildegard von Bingen)
Across three different venues and acoustic spaces, Behold the Wonder is a concert experience based around the works of the 12th century polymath and saint, Hildegard von Bingen. We explore Hildegard's music, teachings, and the profound influence she still has today. The program uses plainsong, and works that are influenced by early music, to create a texture of space, stillness and healing.
Featuring additional works by Owain Park, Anna Meredith, Jonathan Dove and Ola Gjeilo.
Concert Duration: Approximately one hour without interval.
Program 3.

Silver and Gold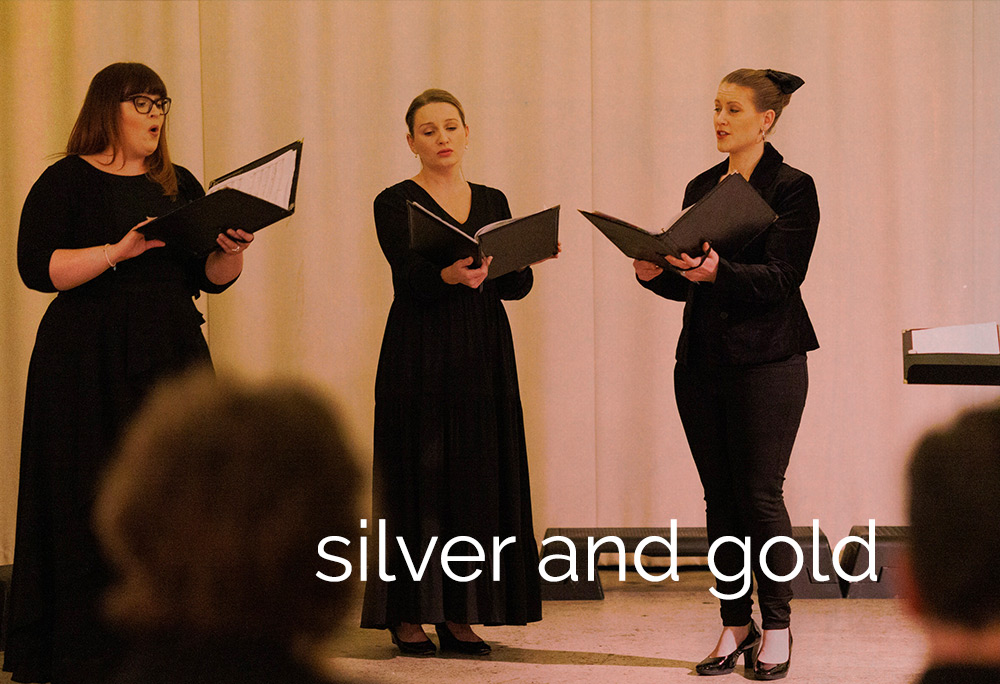 Saturday
9 December
St Peter's Cathedral
North Adelaide, 7.00pm
Sunday
10 December
St John's Anglican Church
Halifax Street, 2.30pm
Celebrate Christmas with music old and new, with a first half of glorious a cappella Christmas music, including Mistletoebird by Rachel Bruerville, commissioned by ACS.
In the second half, we travel back through time to the French Baroque, where Marc-Antoine Charpentier's Christmas Mass, the Messe de minuit pour Noël, celebrates the news of the birth of Christ with joy and elegance, in the setting of a midnight mass. Composed in 1694, Charpentier has rearranged ten traditional French Christmas hymns to create a piece of dance-like energy and grace.
Featuring Baroque chamber ensemble with both Adelaide Chamber Singers and our mentored second ensemble ACS².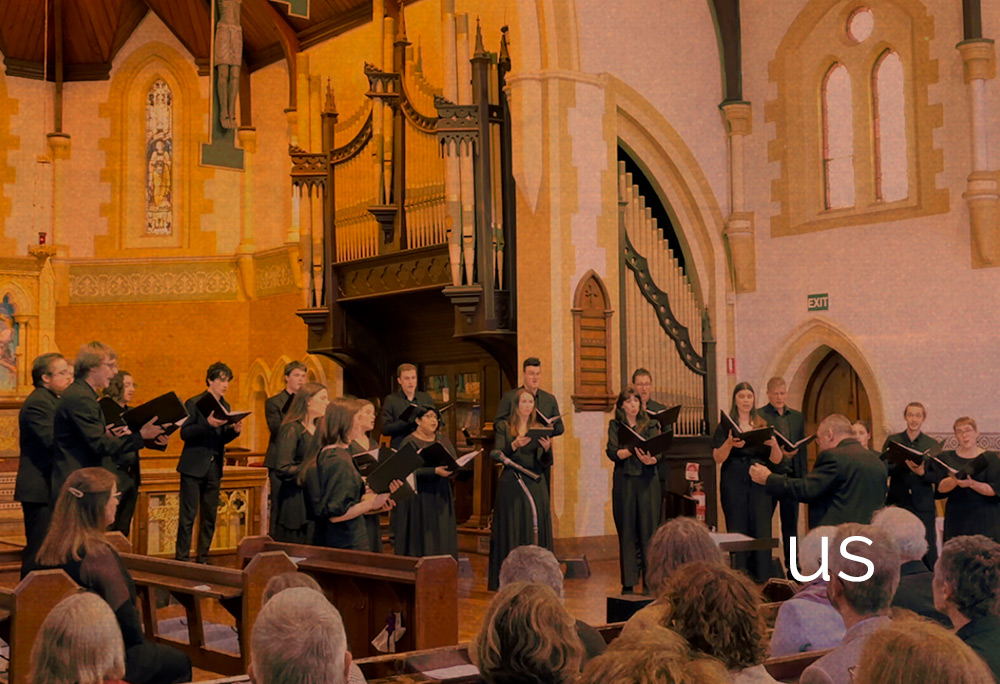 Sunday
21 May
St John's Anglican Church, Halifax Street
Adelaide, 2pm

SOLD OUT
Sunday
21 May
St John's Anglican Church, Halifax Street
Adelaide, 4.30
After debut performances at the inaugural A Cappella Academy at UKARIA with Timothy Wayne-Wright (May 2022), and in their own program, Beginnings (October 2022), we welcome back the newest member of the Adelaide Chamber Singers family, ACS².
This ensemble features Adelaide's leading emerging chamber singers mentored by long-term members of ACS.
Program to include Ben van Tienen's Across the Dark song cycle, William Byrd's Gaudeamus Omnes, and Arvo Pärt's Da Pacem Domine, conducted by Carl Crossin OAM, ACS Founder & Conductor Emeritus.
All venues are accessible
UKARIA Cultural Centre
119 Williams Road,
Mount Barker Summit
Wheelchairs: enter through the main doors to the auditorium
St John's Anglican Church
379 Halifax Street,
Adelaide
Wheelchairs: enter through the side door on the south-eastern side nearest the hall
Art Gallery SA
North Terrace,
Adelaide
Wheelchairs: enter via the ramp at the North Terrace entrance
St Peter's Cathedral
27 King William Road,
North Adelaide
Wheelchairs: enter via side door off the carpark on northern side of Cathedral