We are delighted to release details of our Season 2020, featuring four unique programs, world premieres of three new works by our 'Virtual Composer-in-Residence' for 2020 – Sydney-based Sally Whitwell, and we welcome our new German friends in Hannover's Junges Vokalensemble to Adelaide later in July.
Purchase your Single Concert Tickets by clicking the 'Book Online' button next to each concert listing below or go to our Shop where you will also find our Concert Packages.
Saturday
23 May
Cancelled
St Peter's Cathedral
North Adelaide, 6.30pm
Sunday
24 May
Cancelled
UKARIA Cultural Centre
Mt. Barker Summit, 2.30pm
Cycles articulate our lives. Cycles – physical, emotional, spiritual, seasonal, political and social – affect all of us and help give meaning to our existence in so many ways. In this program, Jonathan Dove and Morten Lauridsen explore the links between the natural world and our innermost emotional lives. Australians Paul Stanhope and Sally Whitwell give an eloquent musical voice to the social and political narratives that cycle through our existence.
Program Includes
Mid-Winter Songs Morten Lauridsen
Deserts of Exile Paul Stanhope
New Work Part 1 (ACS Commission – World Premiere) Sally Whitwell
The Passing of the Year Jonathan Dove
…and music by Arvo Part, Steve Reich and Joni Mitchell
Conductor
Carl Crossin OAM
Adult: $48
Concession/Seniors: $40
Friday
11 September
Art Gallery of South Australia
Adelaide, 6.30pm

SOLD OUT
Saturday
12 September
Pilgrim Uniting Church
Adelaide, 6.30pm
Sunday
13 September
UKARIA Cultural Centre
Mt Barker Summit, 2.30pm
The poetry of "place", our land, sea and sky, has always resonated with us. But as coasts erode, islands are inundated and fires burn, our need for environmental escape feels less like a dystopian fiction and more like reality, only generations away. We listen with fascination to alternatives like seascapes, where communities live in houses on the sea, moon habitats, people exploring beyond earth. Where will our future lie?
Program Includes
Celestial Bird Roxanna Panufnik
Sun Dogs I & II Eriks Esenvalds
There are some men Philip Glass
Sinikan laulu Veljo Tormis
Super flumina babylonis Palestrina
New Work Part 2 (ACS Commission – World Premiere) Sally Whitwell
Conductor
Christie Anderson Associate Conductor
Please Note: Due to limited capacity, Escapology 11 September is not part of the Concert Packages.
Friday
9 October
UKARIA Cultural Centre
Mt. Barker Summit, 7.00pm
Saturday
10 October
St Johns Anglican Church
Adelaide, 8.00pm
Since its foundation in 1985, over 400 singers have sung their way through the ranks of Adelaide Chamber Singers as either Core or Auxiliary members. In 2020, at the ripe young age of 35, Adelaide Chamber Singers continues its choral leadership role in South Australia in giving birth to a vibrant and exciting new ensemble comprised of some of Adelaide's most promising young singers. This is its debut performance.
Featuring Adelaide Chamber Singers 2 (ASC²)
Conductors
Carl Crossin OAM & Christie Anderson
Program IV

. Lights in the Distance
Saturday
28 November
St Peter's Cathedral
North Adelaide, 8.00pm
Sunday
29 November
Christ Church North Adelaide
Adelaide, 2.30pm
We are drawn to light and we yearn for its transformative power. We plan our days around the rhythm of its presence and absence; we use it to symbolise our emotional well-being; it is a metaphor for our understanding; we crave its spark for renewal and warmth; and even in our funeral rites we sing of its power to bestow a peaceful eternity. This is music that carries us towards the light.
Program Includes
Requiem (Adelaide Premiere) Paul Stanhope
Christe qui lux es et dies William Byrd
New Work Part 3 (ACS Commission – World Premiere) Sally Whitwell
Lux Arumque Eric Whitacre
Singet dem Herrn J. S. Bach
Conductors
Carl Crossin OAM
Celebrating UNESCO Cities of Music (Special Event)

Wednesday
22 July
Cancelled
Elder Hall
Adelaide, 6.30pm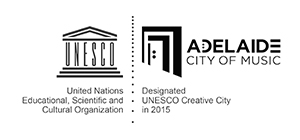 Together with 29 other cities around the world, Hannover in Germany and Adelaide share the honour of being designated as UNESCO Cities of Music. In July 2020, ACS will travel to Germany for collaborative concerts with leading German choirs including Hannover's Junges Vokalensemble and their conductor Klaus-Jürgen Etzold. Just two weeks after sharing the stage with this outstanding choir in Hannover, ACS will welcome them to Adelaide for the continuation of this significant collaboration. ACS celebrates Adelaide's designation as a UNESCO city of music.
Program Includes
Adelaide – Hannover
Conductors
Carl Crossin OAM
Klaus-Jürgen Etzold
Adult: $48
Concession/Seniors: $40
All venues are accessible
Art Gallery of South Australia
Please contact ACS for directions for entry
---
Christ Church North Adelaide
Enter via the door on the south eastern corner of the church
---
Elder Hall
Enter via the lift on the eastern side of the building
---
Pilgrim Uniting Church
Enter via the rear door on the eastern side of the church
St John's Anglican Church
Enter through side door on south eastern side nearest the hall
---
St Peter's Cathedral
Enter via side door off the carpark on northern side of Cathedral
---
UKARIA Cultural Centre
Access is through the main doors to auditorium